Ohayou minna !
keef el talj 3endkom?
Today I drank Green tea for the first time! it's sooo delicious !
compared to red "black" tea -which I don't like- it's so tasty.
After I finished the cup..I decided it's WIKI time!
I'll write a short topic "write here means stealing keeping my personality

"
If you want the full topic you can find it here.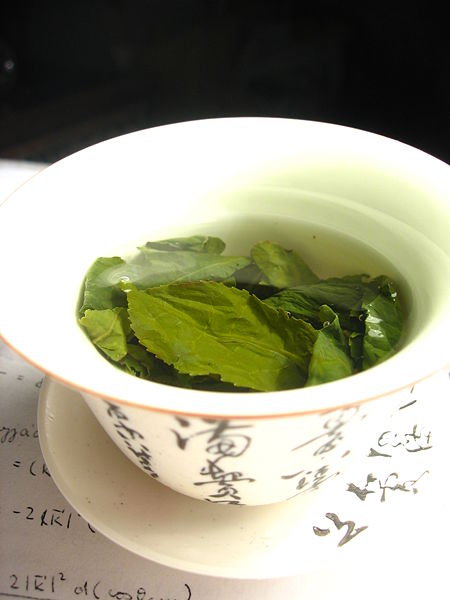 Japanese tea or Green tea "ryokucha or ocha in short" is made solely from the leaves of Camellia sinensis "The tea Plant" -sinensis means chinese in latin- that has undergone minimal oxidation.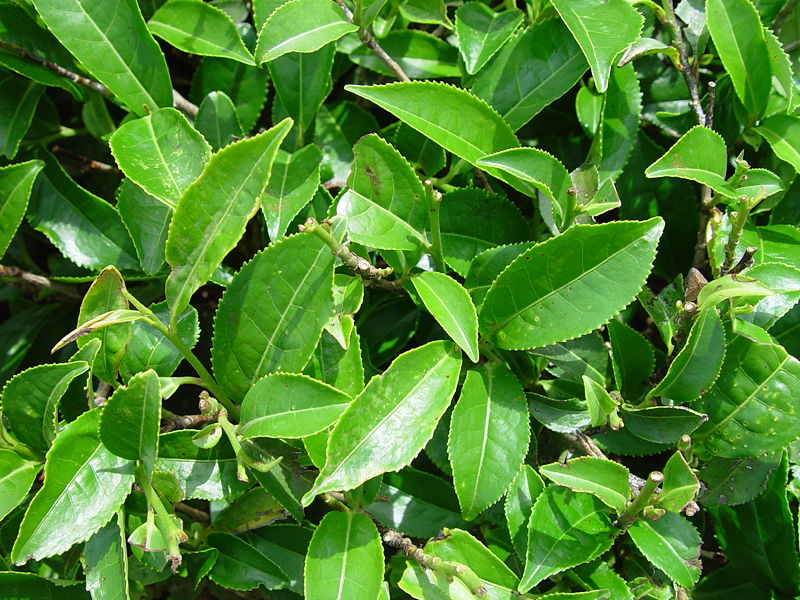 The tea plant
Green tea's real origin is from China. It was brought to japan by Myōan Eisai, a Japanese Buddhist priest.
The best Japanese green tea is said to be that from the Yame region of Fukuoka Prefecture and the Uji region of Kyoto.
There are many types of green tea -I dont know which one I drank- I'll mention them in short :

*Gyokuro -
The highest grade Japanese green tea cultivated in special way.

*Matcha (rubbed tea)-
very similar cultivation process as Gyokuro, used primarily in the tea ceremony.

*Sencha (broiled tea)-
the commonest green tea in Japan.
*Genmaicha (Brown-Rice tea)-
Sencha and brown rice blend. It is often mixed with small amount of Matcha.

*Kabusecha (covered tea)-
It has a more delicate flavor than Sencha.
*Hōjicha (pan fried tea)-
A strong roasted green tea.
*Kukicha (stalk tea)-
A tea made from stalks produced by harvesting one bud and three leaves.
*Tamaryokucha-
A tea that has a tangy, berry-like taste, with a long almondy aftertaste and a deep aroma with tones of citrus, grass, and berries.
Green tea has been used as traditional medicine in areas such as India,
China, Japan and Thailand to help everything from controlling bleeding
and helping heal wounds to regulating body temperature, blood sugar and
promoting digestion.
some other unproven effects:
-The prevention and treatment of cancer.
-Reducing the negative effects of bad cholesterol by lowering levels of triglycerides and increasing the production of good cholesterol.
-Japanese researchers claim that drinking five cups of green tea a day
can burn 70 to 80 extra calories. Dr. Nicholas Perricone, an anti-aging
specialist, appeared on the Oprah Winfrey show and told Oprah's viewers
they can lose 10 lbs (4.5 kg) in 6 weeks drinking green tea instead of
coffee.
Green teas have about a quarter the caffeine content, by liquid volume, of coffee. Green teas contain two caffeine metabolites (caffeine like substances) theophylline, which is stronger than caffeine, and theobromine, which is slightly weaker than caffeine.